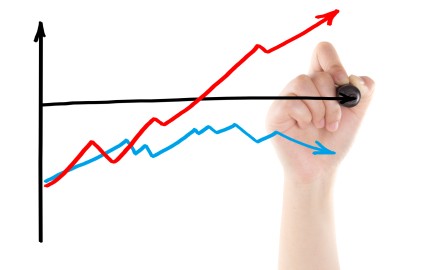 Many SME's use pay-per-click advertising as a cost effective way of generating leads. Unfortunately, it's not enough to just have someone click on an ad, businesses need to be able to convert their visitors – by having contacts details exchanged for downloading a paper, signing up to a newsletter, sending an enquiry to start a conversation.
So what are the best ways to optimise landing pages for lead generation campaigns?
Here are 10 to get started:
1. Each landing page should have a dedicated purpose and message. Customise landing pages for each campaign being run so they are relevant to the advertisement they have clicked on and never, never, never send them to a home page.
2. In line with above, immediately address the reason they have arrived at the page – align the message on the landing page with the message in the advertisement they clicked on to get there. In addition, communicate how their needs/interests/issues are being met and highlight the value of the offering.
3. Layout and design of the page is important for conversion – keep it simple, avoid clutter, use headings, subtitles and dot points to make the page easily scan-able.
4. Ensure the Call to Action (CTA) stands out. What do you want the visitor to do? Make it clear what action to take and where to take it (hint: make sure it's at the top of the page!). Use contrasting colours, arrows, large fonts to draw attention.
5. Use branding – it doesn't have to be the centrepiece of the page, but use a logo or other branding so the visitor knows they have come to the right place.
6. Where possible, include a short video on the page to discuss the solution or benefit. Studies suggest video improves conversion.
7. Provide a preview of the offering. If it's a whitepaper or e-book, offer up a summary. If it's a newsletter subscription, provide information from a previous issue. The aim is to make the visitor feel comfortable sharing their information as well as demonstrate your offering is worth their attention.
8. Include contact details. If a visitor has a question, don't make it difficult for them to reach out and ask it.
9. Use navigation – there's no need to provide the full navigation of a website, but options of where to go next will keep visitors within the site (with more opportunities for conversion) rather than sending them elsewhere.
10. Be consistent – there's no need to reinvent the wheel for each landing page. Page layouts can be similar and familiar as long as they also address the individual campaign's purpose.
Do you have your own particular rules and practices for your landing pages? Share them in the comments.
——-
Nicole Robertson is a freelance marketer specialising in helping small and medium sized businesses implement their marketing. Is your notebook full of marketing ideas to grow your business that you've just never got around to doing anything with? That's where Nicole can help – practical and hands on, her strength is rolling up sleeves and doing what needs to be done to get the most out of your (sometimes) limited resources so you can concentrate on the other aspects of your business that need your attention.
https://www.web4business.com.au/wp-content/uploads/2014/06/iStock_000018373951XSmall.jpg
282
425
Ivana
https://www.web4business.com.au/wp-content/uploads/2013/04/Websites4SB_200.png
Ivana
2014-06-02 23:10:43
2021-12-09 10:45:34
10 Steps to Improving Lead Conversion with Great Landing Pages