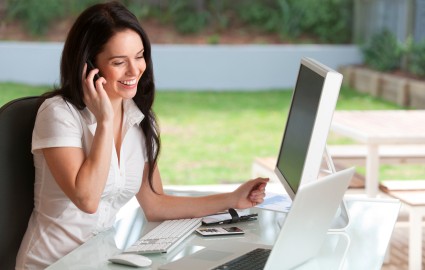 The date June 30 can mean chaos or calm depending on how well organised you are. If this year is already looking like chaos maybe it's time to consider ways for your office to work smarter as we head towards end of financial year.
Here are a few tips to create calm from Lan Nguyen from Success Accounting Group.
1. Check for missing receipts or documentation – these definitely cause stress and chaos
To create a calmer approach to 30 June; review all necessary receipts and documentation now so that you can present your accountant and the Tax Office with a complete set of documents to substantiate your claims and support your record keeping.
2. Review your financial positioning – If your profit and loss statements are unbalanced there's a very good chance you are too.
The difference between good bookkeeping and excellent book keeping is balance… in the numbers in your profit and loss and business and credit card bank accounts. Don't forget to check if the interest on the car hire purchase and business loans is separate from the principle. Are they fully reconciled and all transactions recorded accurately and completely? If not, go to point #1! This is the best time of year to do a stock take and write off any obsolete stock. Check the integrity of accounts receivable and accounts payable and write off any uncollectable debts before 30 June. If none of this makes sense – talk to your accountant A.S.A.P.
https://www.web4business.com.au/wp-content/uploads/2014/06/EndofFinancialYear.jpg
282
425
Ivana
https://www.web4business.com.au/wp-content/uploads/2013/04/Websites4SB_200.png
Ivana
2014-06-05 23:44:39
2014-06-05 23:52:16
Tax – Chaos or Calm