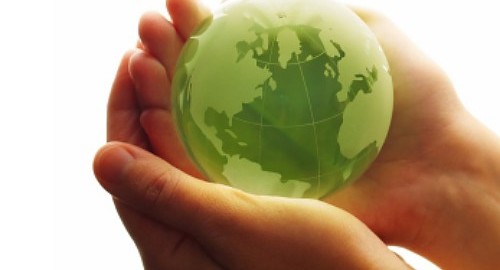 Starting a sustainable small business – for real.
It would be easy to answer the question "what challenges do you face when starting a small business" by discussing the difficulties that face any small business owner with a dream and a startup. However cash flow, staff, legal negotiations amongst everything else are common to all small businesses and their stories can be found in any number of articles on 'how to start a small business'. These difficult, and often tedious challenges, are far from the most immediate challenges that face small businesses looking to operate sustainably.
The forefront challenge is cementing your company values and sticking to them; despite the more obvious short term savings that will (guaranteed) regularly present themselves along the way.
As a startup there are countless options from fit-out to stock purchasing, product manufacture and packaging that present cheap yet environmentally harmful solutions. Try to find the best product that causes the least damage to the environment, or better still improve on what is already available.
I've made countless decisions that relate to this challenge from trivial things like choosing suppliers, materials and packaging to deciding what kind of paper to buy for the printer and whether or not running the hot water system in the bathroom was more efficient if left on permanently or allowed to 'heat and cool' on a timer switch. Without looking at too many detailed examples here are a few instances that stand out.
It has taken us four years to settle on a packaging solution that we believe is the right fit for our business. We have settled on a supplier of short run custom boxes made entirely of recycled paper product. Until then we were re-using the cardboard from the bicycle store next door. The bike boxes were not perfect, but we could not justify the use of new boxes for all products, as it was totally unnecessary. Now we have a great solution, with a great supplier and supply chain. I only wish I had found them four years ago.
Our gift vouchers have taken us on a journey no one could have thought so complicated for such a simple part of our business. However we now believe we have the right gift cards made from 100% recycled materials and printed on paper containing seeds of native Australian flowers. In other words when you have redeemed you gift voucher you plant it and it turns into a flower!
Lighting in an art gallery is an all important aspect of displaying the artworks for sale. Unfortunately the kind of lights required to accurately show the colours in the images on display are not the most efficient lights available. In a situation like this we have chosen to use the necessary lighting during the day then swap it over for a more efficient, yet less than ideal colour, for lighting the store in the evenings. This way we save a lot of energy and passers by the store after close, viewing images through the windows still get a good feel for what we have on display.
Our products consist of photographs, frames and mounted images. We want them to be the very best available and are only willing to use the best materials. In instances where we can't find a truly environmentally friendly product, we believe we should make the product last. 'If you can't make it green, make it last' has become an ethos of our business and we are confident that any product we sell from our gallery will be in use, on display and looking as vibrant as the day it was produced, when you hand it down to your grandchildren.
Like any business though, we need to ensure the bottom line adds up and we are profitable. However in my case, it is the natural environment that provides me with my inspiration and subject matter making Saltmotion a profitable business.
Being profitable allows us to then funnel resources back and protect the very environment that provides for us. Achieving this goal in the short term, from initial startup I believe has been more of a challenge than most others associated with running a small business, yet it has also been one of the most rewarding aspects of the business.
——— Joel Coleman is the Owner of Saltmotion Gallery and a leader in sustainable business practice. His passion for the natural environment is evident in the management of his business and cultivated in his artistry as a globally recognised oceanic photographer.
Our 100% plantable gift cards – when you're finished using it simply plant the card in soil and grow it back into the environment; as a native Daisy Flower.
https://www.web4business.com.au/wp-content/uploads/2014/06/GoingGreen.jpg
326
500
Ivana
https://www.web4business.com.au/wp-content/uploads/2013/04/Websites4SB_200.png
Ivana
2014-06-05 00:51:34
2014-06-05 00:51:34
Going green; is it worth it?