Assistant Restaurant Manager at KFC
Leaders and Achievers Program – Macquarie University
School Captain at Narrabeen Sports High School
Completed HSC
Represented Narrabeen Sports High School at State Futsal Championships
Volunteered at Lifeline Book Fairs
Volunteered at Narrabeen Sports High School Fundraising Events
Helped to raise $37,000+ for Black Dog Institute Mental Health Program
Built several desktop computers
First Aid and CPR Qualified
Compassionate
Calm under pressure
Resourceful
Friendly
Creative
Responsible
Reliable
Respectful
Considerate
Motivated
Honest
Assistant Restaurant Manager – Kentucky Fried Chicken
2017 – Present
Worked as a customer service and food service team member for nearly 4 years.
Appointed as Shift Supervisor in 2020.
Appointed as Assistant Restaurant Manager in 2021.
School Captain – Narrabeen Sports High School
2019
Public speaking in front of crowds exceeding 400 people.
Organised and assisted at numerous school BBQ's and fund raisers.
Met with NSW Premier, Gladys Berejiklian
Invited to parliament house to meet the Minister of Planning and Public Spaces, Rob Stokes.
Represented school for ANZAC march.
Organised school wide events (mufti, bake days, fundraisers).
Media Production
2013 – Present
Creation of numerous animated videos for DNA Design and Websites 4 Small Business.
Tasked with creating school Class of 2019 end of year video.
Personal interest projects
Social Media
2013 – Present
Manage social media posts for two businesses: Empower Girl & Sally J Rundle: Business Coach.
Fluency in social media after years of use.
10+ years experience with use of social media.  Ability to spot trends and popularity.
Other
First Aid and CPR qualified
Set up and managed fund raising page for mental health via Black Dog Institute – raised over $37,000.
Macquarie University
Bachelor of Business Administration
Second year undergraduate studying bachelor of business administration
Credit in engineering mathematics and physics.
Narrabeen Sports High School
HSC Graduate
Graduated class of 2019
School Captain of Narrabeen Sports High School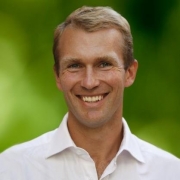 Jordan is an exceptional young leader in my electorate of Pittwater and served as School Captain of Narrabeen Sports High School.
He has grown into a fine young gentleman and during his School Captaincy I have witnessed his thoughtful stewardship of his fellow students and his commitment to student welfare.
Jordan has shown great promise in the field of engineering and science and has a keen interest in physics, chemistry and biology.
He is an excellent sportsman and currently plays for Narrabeen Football Club.
Jordan also regularly puts his leadership and communication skills to important work in the community by volunteering at cummunity events such as Lifeline Northern Beaches book fairs.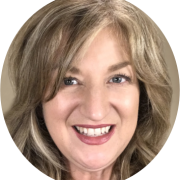 Jordan has been providing social media design and scheduling services for EmpowerGirl, a gender equity program for Australian Schoolgirls for the last year.
He has mastered Meet Edgar, our new scheduling platform, and has successfully designed and posted stories and videos across all our social media platforms including LinkedIn, Instagram, and Facebook.
We have been impressed and very satisfied with Jordan's attention to detail and the professionalism he has demonstrated over the last year. He has added great value by always examining how we can improve our reach and effectiveness and has often worked over weekends to accommodate last minute requests.
In addition, Jordan has tried to integrate new skills and learnings from his university course to ensure that our social media presence is ahead of the game. He always puts the needs of the customer first.
I highly recommend Jordan's services as he is a young man with a maturity way beyond his years. It has been a complete pleasure to work with Jordan. We are grateful for his wonderful support of our program."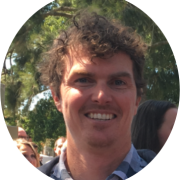 I just wanted to email to say how stoked I was to hear about Jordan being accepted into his University course. He mentioned it yesterday and I am so happy for him.
Jordan has always been a great kid but it has been amazing to witness the development that he has made over the last two years in regards to his study and his leadership.
He is great example of a student who laid a strong foundation in Y7-10 that he could really propel from in his Senior years – this is always the goal but it should be noted that it also often does not happen.
The fact that Jordan has done it so well is something that he should be really proud of.
Video Editing and Production