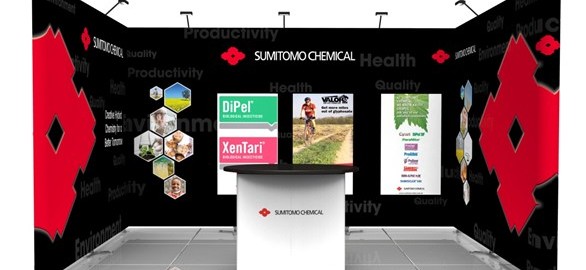 by Gill Keinan, Director of NVP Exhibits
The first thing to know is that running exhibitions and trade shows is that it is just like running a business. The thinking of the smart exhibitor should be strategic long term planning and all critical aspects must be covered. In short, if you are always planning only for the next show you are probably spending too much.
Getting the right man on the job
Are you getting the right man for the job? Planning for exhibitions and trade shows require good understanding of strategic planning, marketing skills as well good management skills considering art work and logistics and ability to ask the right questions. In other words getting a capable individual on the job is critical.
Being aware of all expenses related to exhibition stands and trade show displays is crucial. Here are the points to consider:
1. Planning is the key: as a first step makes a list of all the exhibitions and trade shows you attend every year. By doing so you will gain some important information that will help you plan further:
Your cost of space
Your pattern of attendance

2. Cost of the stand: The real cost exhibition stands and trade shows displays depends on the number of times you use them and not necessarily how much they cost.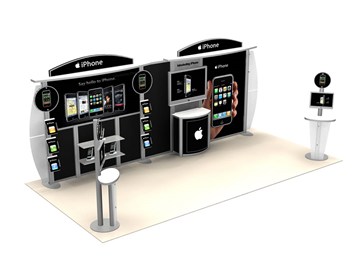 It is time to think the most suitable display technology. If you attend once every two years a Schell scheme exhibition stand upgrade or custom stand might be an option but if you are an ongoing exhibitor these options become very expensive choices and you might want to consider modular exhibition stands or Hybrid exhibition stands.
3. Logistics cost: Logistics costs can be killer and if not being careful you may realize how "cheap" exhibition stands become very expensive. Here are the logistics cost you need to be aware off:
Transportation – ask how heavy and the dimensions if your stand once packed. It will give you an idea how much you can expect to pay for transportation.
Install/ dismantle services: can you install the stand yourself? If not make sure you are aware of that cost.
Storage costs
A stand with a smart transportation solution could save you a lot of money in transportation as well as in install, dismantle and storage expenses.
4. New Graphics: a lot of exhibitors change their graphics from show to show. Make sure that your stand technology allows for that and the cost associated to get new set of graphics. Be aware that with a smart design and the correct display technology your graphics should last a very long time even if you do need to change messages and graphics from time to time.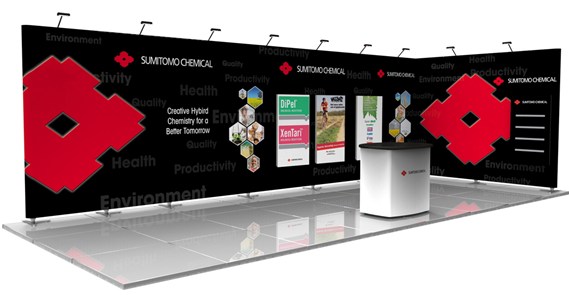 5. Cost of floors: Raised floors, carpet floors, printed carpet floors and more are all available as rental or purchase.
6. Electrical: Power points, extension cords and power board. Power points must be purchased from the exhibition organizer but we recommend that you bring your own extension cords and power boards. Buying or renting them at the show is very expensive. You also want to make sure that your extension cords and power boards and either new or tagged if you want to avoid tagging cost at the show.
7. Audio visual equipment: available for rental at the show but if you are an ongoing exhibitor you might want to consider purchasing.
8. Other on show costs to be aware off: cleaning, forklifts, storage, insurances, promotions, advertising and furniture rental.
9. Cost of flights and accommodation.
10. Staff members
Below is a list to give you an idea of the real cost of attending exhibitions and trade shows in general and exhibition stands and trade show displays in particular
– Space
– Cost of stand
– Floors
– Electrical
– Audio visual
– Accommodation & flights
– Furniture
– collateral
– Advertising and promotions
– Staff members
– On show costs
– Install/dismantle
– Transportation
– Art work
– Graphics
———-
Gill Keinan, Director of NVP Exhibits has over fifteen years of industry experience, specialising in the trade show environment. As a marketing solutions educator, he works with clients to provide total long term exhibition and trade show strategies. His approach is a marketing and education experience establishing a strategic profile, not a quick fix for one event. He has worked with international brands such as Kimberly-Clark, Valvoline. Snap-On Tools and Avant insurance as well as Oil and Gas and Pharmaceutical companies delivering ongoing marketing platforms for their exhibitions and trade shows environment. He has a hand's on approach that covers all related topics relevant to the large scale of the exhibition industry: staff management, leads generations, artwork and more.
https://www.web4business.com.au/wp-content/uploads/2014/06/GraphicsFeatured.jpg
349
586
Ivana
https://www.web4business.com.au/wp-content/uploads/2013/04/Websites4SB_200.png
Ivana
2014-06-02 01:59:05
2014-06-02 23:32:34
Setting Up Budgets For Exhibition Stands and Trade Show Displays