Social media is heavily promoted by bloggers as a marketing must. For most B2B companies, Twitter is one of the most frequently used and often wrongly used social media channels. Below are three ways we use Twitter every day to improve our business.
1)    Listen closely to your customers
Most companies do a good job of listening to customers when they directly complain or message the business. It's not enough in 2015 to do a good job of hearing direct messages. You can learn more from your customers by listening to everything they're saying. When you find a customer on Twitter simply add them to a list. (We called ours simply #ourclients) By occasionally reading this list we are able to predict what clients may want from us before they tell us. We're not mind-reading just paying attention.
Many marketers would define their job as some version of "telling potential customers how we can help them with a problem they are having."  Whether that problem is wanting to lose weight, buy their child a video game or hire an accountant at tax time listening to our current customers on Twitter allows us to get more insight into what those problems are. Twitter is one of the most open and easy places to follow your customer's public conversations.
2)     New lead generation
If you are advertising on Twitter you will notice that you can advertise directly to people who are like those you specify. If I wanted to advertise to people like Taylor Swift and Lady Gaga I can simply enter their names as I setup new ads and those ads will be shown to people similar to those singers.

How can this help you? You have a customer list from step one. One simple way to grow your business is to offer something one person desperately wants and then find more people like the first one. Using your #ourclients list you can find your best, most influential and perfect clients. Add their usernames to your ad targeting and precisely target more users who are similar to those who already love what you do.
3)    Show your human side
Social media connects people of any status with literally anyone else. A 9 year old Indian boy can have a conversation with Shaquille O'Neal if they're both interested. A celebrity on Twitter can respond to fan questions, SEO practitioners can speak directly with Matt Cutts or John Mueller and even robot dinosaurs can appear more human by connecting with their followers.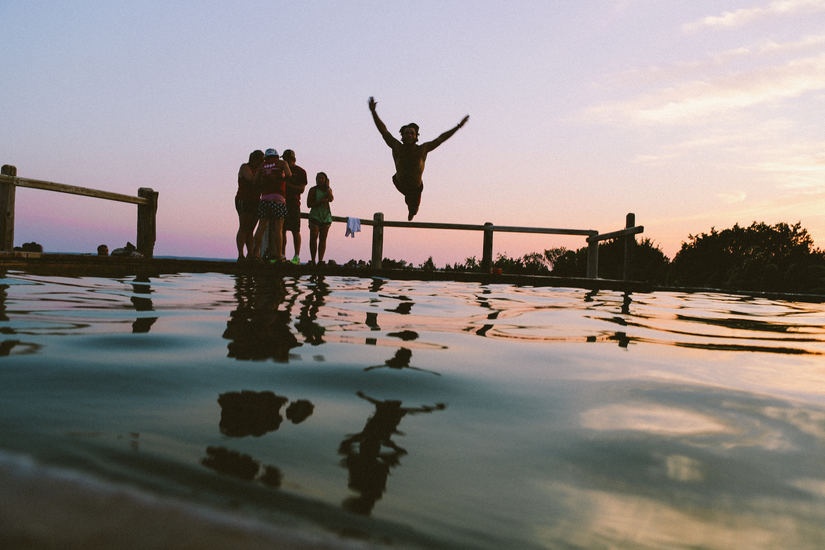 Use this human element to become more real to your followers. People would rather buy from a person they know than a faceless corporate entity. Seek to become a real person with goals and personality rather than just a business they pay money each month.
Conclusion
Twitter can bring you closer to your clients and also bring your clients closer to you. You can listen, participate and find more users who need you. Unlike Facebook, where you need explicit permission to see what your customers post, Twitter is mainly open. Use this to your advantage to grow your business.
What other ways can you use Twitter to grow your business?
——————————–
About the author
Matt Antonino is a senior marketing consultant based in Melbourne, Australia. Enjoy this article? You can read more of Matt's work at MattAntonino.com
https://www.web4business.com.au/wp-content/uploads/2015/07/listening.jpg
550
825
Ivana
https://www.web4business.com.au/wp-content/uploads/2013/04/Websites4SB_200.png
Ivana
2015-07-06 20:38:31
2015-07-06 20:41:02
Three Ways to Grow Your Business Using Twitter