Savvy Woman's Practical Guide
to Online Business
Save yourself years of learning and making costly mistakes
Join our business family of female entrepreneurs, stepping out of their comfort zone and creating their mark in the online world.  You will learn about:
domain names, what they are and why you need one
what it takes to make your website successful – it's not what you think
detailed list of all the pages you need to include on your website
how to create a killer homepage and prove your credibility as an expert in your field
copywriting tips and tricks
social media do's and don'ts
search engines, how they work and what you can do to rank well without spending a fortune
promoting your business for very little money or even for free
how to price your products and services
the legal stuff you need to be aware of, yet no one wants to talk about
and much more!  Over 100 pages of pure gold.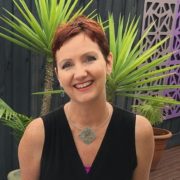 I would have loved a guide like this when I first started my business!  I found the 'SAVVY WOMAN'S PRACTICAL GUIDE TO ONLINE BUSINESS', easy to understand, with lots of great practical tips for setting up a business foundation.
It offers advice on how to create trust with your potential clients/customers and includes lots of valuable tips on how to use social media and marketing to improve your business.  It has also shown me that there are heaps of programs I can use to make life easier and to save time and money, including Autoresponders, CRM's and Booking systems. Quite simply, this guide is jam packed with useful information and tips from experienced business women and I highly recommend it!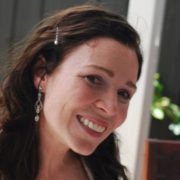 The Savvy Woman's practical guide to online business was exactly what I've been looking for!
It had all the information that I didn't even know that I needed to know and gave me the confidence that I can do this!
Thankyou so much for such wonderful insight!
Guarantee
PS.  Don't forget we offer a 60 Day Money Back Guarantee, so if the Guide does not help you in any way, simply send us an email and we will gladly refund you.
Written for women by women in plain English …