Mark Philpott
CEO of Humaneity and Global Sports Channel
Dr Madisen Harper
#1 International Best Selling Author, Inspirational Speaker and Human Potential Expert
Grace Lever
Digital Marketing Strategist and Thought Leader
Alex Egan
The Domino Effect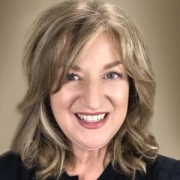 In a single word, Ivana is incredible. She makes the process of creating a website, a truly empowering and effortless experience. There is no limit to Ivana's knowledge and professionalism.   Not only is she keen to share her expansive insights with her clients but her greatest superpower is her ability to ditch the "tech talk" and make complex processes easy to understand. I highly recommend Ivana's services. She is one of a kind.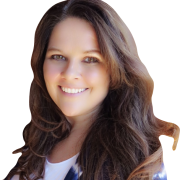 I wanted to share with you my experience with Ivana Katz for my web design! She was fantastic at effortlessly capturing the image I had in my mind and creating that vision into the pages of my website.
She has such talent and knowledge! In addition to my website design, she incorporated my E-Commerce platform and my acuity scheduling into my website.
I am so happy with her work that I transferred my ongoing hosting to her as well. I highly, highly recommend! Thank you, Ivana! If you would like to see a sample of her work, here it is …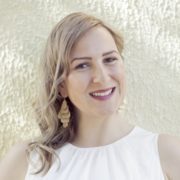 Ivana really saved me. I was looking around for someone to help me with a new website I wanted to create. I had had bad experiences in the past and was contemplating creating the website myself. The mere thought of doing that made me want to cry, but I couldn't see any other option. My budget wasn't huge and I wasn't completely sure what I wanted.
Enter Ivana. She talked me through everything we would need to do to get my website up and running and made me feel completely at ease.
She took the ideas I gave her and created something I was very happy with.
She kept in contact with me at all stages along the way and was really kind in guiding me to get the outcome I wanted.
I highly recommend Ivana and her team for your next website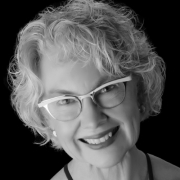 Ivana is a clever, knowledgeable and generous individual who knows just how to make the complex appear elegant.
She is truly masterful in her technical work generating exceptional praise from not just me, but all her clients, by infusing her genuine warmth, caring and vivacity into her approach to all she does. Her passion and energy is contagious and which makes the process of working with her efficient, successful and delightful.
Ivana has been a professional colleague for over 25 years and I have consistently been impressed with her in the many capacities in which we have worked.
It was early in internet website days when Ivana turned her attention to learning the craft of website design and immediately proved her worth. Since then she has built a most successful business focusing on the specific needs of small business with a notable client base.
If you are after a website to be designed that will truly generate you a result, this is the professional to call.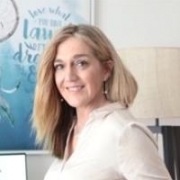 Professionalism – Quality – Responsiveness – Value
Ivana carefully guided me through the overwhelming task of creating a website.
She simplified the process by providing a great framework to follow and her experience and insight saved me hours and $$$ and together we produced a beautiful quality website that I love.
I would highly recommend Ivana to anyone looking at creating a website.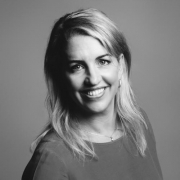 Working with Ivana was great. Ivana is very responsive, which I greatly appreciated.
She is also knowledgeable and presents options and guidance to build the website right for your business.
If you are looking for someone fast, efficient and very knowledgeable in web page design and build, I recommend Ivana.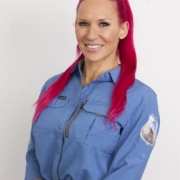 I found Websites 4 Small Business via LinkedIn and reached out based on the rave reviews.  This is possibly my sixth website we had built and I reached out because I couldn't deal with another developer, who was going to charge me thousands and be left with a sub-par site.
Ivana and her team were the best! Responsive and helpful, offering guidance but also accepting of every little change I requested – and there were many!  The finished product is amazing, we've never been so happy.  It's a thing of beauty and I know it's just the beginning.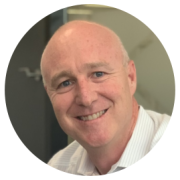 Ivana came highly recommended and she did not disappoint! She was so patient during a stressful time, responded on time and answered all my questions.
When I saw the end result of the website, I literally got a chill on how good it looked!!I would highly recommend Ivana and her team for all your website and design needs.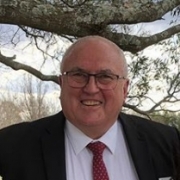 Many thanks to Ivana from Web4Business for her great work building my website.
Ivana's professionalism, knowledge and ability to craft a result that is geared to building my business is impressive. That combined with her timely completion and good communication made the process a simple and painless one.
Her pricing structures are geared to helping small businesses such as mine to have a quality web presence that is part of an effective marketing strategy. I have no hesitation in highly recommending Ivana Katz and  Web4Business.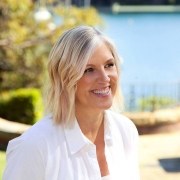 Ivana took me from tech overwhelm to a simple, beautiful website!
If you're looking for a website that won't cost you your family home, but you don't want to compromise on quality or experience…you'll be lucky to find Ivana.
From first contact right through to our final result, she was a delight to work with and my website is just perfect.
And as one of the cornerstones of my business, I feel blessed to have been able to work with someone I could 100% trust.
She's a rare find.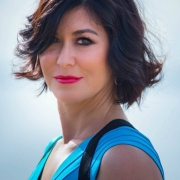 I'm a GP/Cosmetic Physician in Melbourne Australia.
Working with Ivana was a breath of fresh air.  She took charge of the website design, gave me options, pushed me when I'd forgotten to reply to her email and was extremely tolerant of all my requests.
Ivana's efficiency and turn around times are incredible and she runs her business from her heart rather than trying to squeeze as much money out of her clients as so many businesses do.  I have absolutely no hesitation in recommending Websites 4 Small Business!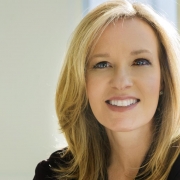 I love my new website, and working with Ivana made the entire process a breeze.
What I thought was most remarkable was the speed at which she could execute on any and all of my requests, as well as her ability to keep all the requests and tasks organized!
The final product is something I now take great pride in having on the internet, and provides an exceptionally user-friendly experience for my clients.
I could not say that before hiring Ivana for this job!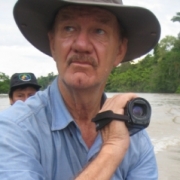 Ivana at web4business recreated an absolutely amazing website for me, a lot of intensive work but a difficult job well done!
After 10 years plus since Ivana designed my initial website, it's comforting to know she's ever present with expert management, web updates, support and always instantly contactable.
She must find her work very rewarding to formulate such unique and visually stunning results. I particularly liked how she initially went to the trouble to assemble diverse multiple format previews with the option to then reshuffle all the internal elements, images, colours and fonts to my liking.
Not being 'tech-savvy', it's great to work with such a tolerant and talented professional at the top of their game who pays serious attention to clients critical requirements.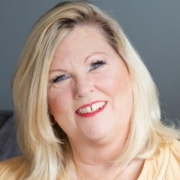 Ivana is AMAZING! I mean absolutely AMAZING! She listened and heard exactly what I wanted and has created 2 websites for me that are the complexly awesome. Beyond my website, I have my Learndash Courses she developed in an incredible fast timeframe.
Working through the entire development process was delightful, fun and easy. Ivana has a world of knowledge and understanding of what the market of web design is all about and can easily field all the questions, needs, wants and desires for your website, on-line course set up, Infusionsoft back end and so much more.
Even though I had many requests, Ivana was always patient and understanding. With a keen sense of what will work, and what will not work within my website, Ivana always came up with a workable solution every time.
The communication provided by Ivana was outstanding. Her response time was almost immediate. I am in Canada, and working with her, even though she is on the other side of the World, has made absolutely no difference. Web4SmallBusiness pricing is competitive and worth every cent.
As my business continues to grow, I will continue to utilize Web4SmallBusiness. I have never worked with a more professional Web-designer and I have and will continue to recommend Ivana Katz to everyone.
Sandra Dalziel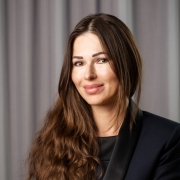 Our new website created by Websites 4 Small Business has just launched.
Working with Ivana has been a most pleasant experience. She has done a great job of creating exactly what we wanted.
Our website looks professional and it is very easy to navigate.
Ivana met all of our expectations and had a lot of insight regarding marketing tools we didn't know existed.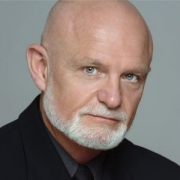 I am always pleased when I access our website, and I recall the creative process we shared with Ivana.  Ivana was able to combine our initial ideas and expectations into exactly the Web presence we were imagining.
Her knowledge of her craft, and her ultimate patience, made the designing process a positive experience. We could have spent a great deal more and would still not have the quality and professionalism in our website that Ivana has provided. The pricing structure was appropriate and allowed a lot of flexibility in levels.
I would highly recommend Ivana and Web4Business as a first choice. For website creation and ongoing support, all at W4SB are the tops.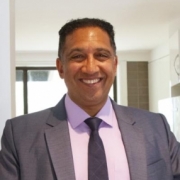 Ivana was simply amazing in redesigning our exhausted & poorly built website.   She understood what was needed to make our customers aware of the services we offered.
Ivana gave professional advice while making everything sound simple and easy to understand.   I would definitely recommend Ivana's website services to any small business owners.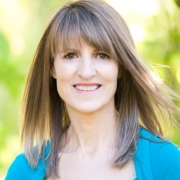 I am very happy with the redesign of my website, which is amazing. I really appreciate Ivana's creative talents, skills  abilities and professionalism.
I highly recommend Ivana and her services. Thank you Ivana.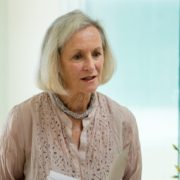 I can't thank you enough for your patience and all the work you have done on my website and I am thrilled with it.  It is obviously appealing as I have already after just one week had 2 enquiries.
I have been delighted with your professionalism and I am so pleased that I chose you to create my lovely website.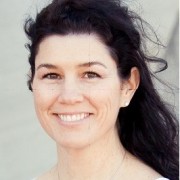 Thanks for my website.  It is exactly what I wanted, in the urgent time frame I needed as well.  I absolutely love it.
It was a pleasure working with you.  Your patience explaining answers to my very non IT mind were fabulous.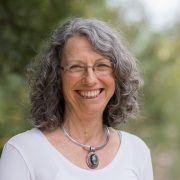 OMG!!! The website is awesome!  Love the use you have made of the photos.
You have created exactly the feel I was looking for, a site that was both warm and welcoming and yet also fresh. A thousand thank yous!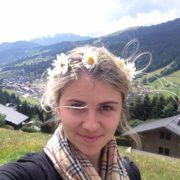 Ivana and Web4Business made the whole process of updating my website easy, and feedback so far from clients is that the page and brand have a much more professional look! Thank you for helping me create a more professional and functional website, I so appreciated your help!
And thank you for making the process really easy and simple! I will definitely contact you guys in the future when I need further web developments!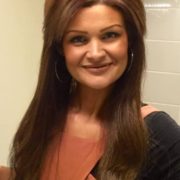 Extremely happy with my website!! Thank you Ivana so much for all your time, patience and understanding.
You never fail to deliver and always come up with workable solution to any situation. Couldn't have done it without you.
I highly recommend your services, and value your on going support.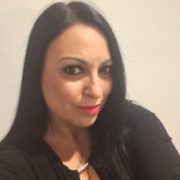 I highly recommend Ivana to anyone looking for a web designer. The service was professional and the process so seamless. No request was too much trouble . The end product was exactly what I wanted and was completed in a timely manner. Love my new website . Thank you.
I was very impressed with the design that Websites 4 Small Business created. I was also very impressed with the professional service from Ivana to get our website up and running.
Your experience & insight, made the whole process so easy.  Will definitely recommend you. Well done Ivana, we love it!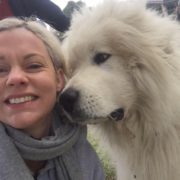 OMG – you have no idea – I cannot believe for weeks nothing made sense and now I finally am with the right program everything makes sense.  I don't know you but the impact you have had is beyond huge – thank you.
I have had a look around and am feeling confident that I can create an amazing site with the assistance you have given me.  Thank you so much for helping me out so quickly – I took the past day and a half off in commiseration but am back on board now to build my business – thank you so much.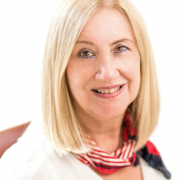 Ivana, aka Wonderwoman, recently created my website.  In addition, she provided invaluable advice about business names and worked with me to create an amazing new logo.  My website in now up and running and I've had great feedback about how it looks and feels.  Ivana certainly is a one-stop-shop for your online requirements.
www.annemurphy.com.au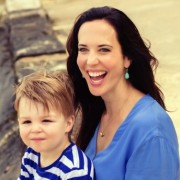 Ivana Katz from Websites for Small Businesses was amazing to work with.  I had very particular requirements for my website and some would even go so far as saying that I am very 'fussy'!  However with Ivana nothing was ever too much or too difficult.  Her helpful attitude and team work ethics were just what I needed.  She was always reliable and would get back to me quickly.
Ivana definitely went above and beyond her scope of work and I felt she genuinely cared for my business and goals.  I have already referred Websites for Small Businesses to other contacts and all of which have been very happy with the service.  Ivana is definitely your go to person for all things online.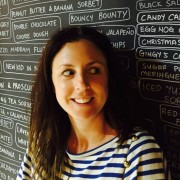 Ivana did a fantastic job with my website.  I wanted a unique, design-focused website and Ivana pushed the Enfold theme to the limit to create a smart yet functional design.  She was flexible, easy to talk to and really listened to changes I wanted make, striving hard to get them to work within the theme rather than having to customise which would have added cost and less easy for me to update later on. I would recommend Ivana to friends and colleagues as she provides a cost-effective, quality website design service.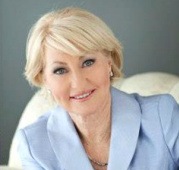 The ease of getting a website and making it effective was probably the thing that impressed me most. Lots of people comment on the way it has been presented and how easy it is to get around. Knowing I can update, change, delete or add information with little or no fuss is a big plus.
Even though I haven't as yet used any of the tools to improve my business just having that information and option to do more with is great. Your continual personal interest making sure I get the most out of my website is fantastic.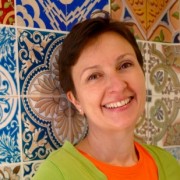 I LOVE IT!!!!!!!!!!!!!!!
Thank you so much, it is amazing. Thank you for your insight, patience, professionalism, you are incredible, I am extremely grateful and will make sure to send future clients your way
I now have all the tools for success! No excuses.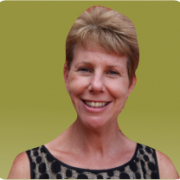 I had noticed that several of my colleagues had used Websites 4 Small Business for their websites and I really liked the design of their sites, so when it was time to revamp my website, I had no hesitation in contacting Ivana from Websites 4 Small Business.
Ivana understood immediately what I was wanting, answered my questions promptly ( and so I could understand) and did an excellent job with my site. She presented with me with several excellent options very quickly and happily worked in my amendments to my preferred option. Her design is modern, bright and truly reflects me and my service. In addition to her excellent skills, Ivana is a pleasure to deal with. I have no hesitation in recommending Ivana and Websites4 Small Business.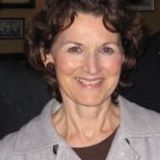 I'm writing to let you know what great feedback I'm receiving on our new look website. The fabulous combination of colour, format and images clearly presents our Centre's work and activities in a highly attractive and user friendly design.
The suggestions you made on these elements is greatly appreciated. Your design ideas have clearly created an impressive product.
It was also a pleasure working with you. Your attention to detail was magnificent and your speedy attention to changes and additions was most impressive. I also appreciated your suggestions on ways to achieve maximum impact without incurring additional costs.

I just wanted to say thank you for again building my new website, it looks fabulous and reflects my style totally.  Thank you also for listening to my requests and not giving up until I was happy with the end result.  As always you are a pleasure to work with and your  knowledge and skill, not to mention your patience is unquestionable.  I would happily recommend you to anyone seeking help with web design.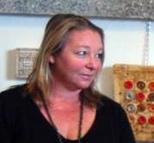 I first spoke to Ivana Katz about putting together a website for my business which teaches art classes over 4 years ago.  A friend had used her services and highly recommended her.
It has taken me awhile to get all my paperwork and web content together but finally I did! And I am so happy with all her efforts to get it looking as I wanted it.
She did such a fantastic job with most contact done via emails and brief meetings. She was committed right from the start to get it looking exactly as I desired. I personally would recommend Ivana from Websites 4 Small Business for any job where you want your vision to be actualised!
Thanks Ivana Love your work!!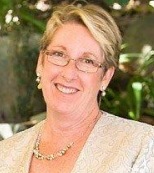 I just wanted to say thankyou for taking the time and care to make everything perfect for my Website. I have received so many positive comments from my clients and I am convinced that it is due to the professional job you did designing the site that my business has grown significantly.
You were able to explain everything to me in an easy to understand manner and was able to capture the image I had wished to portray effortlessly.
All my clients comment on how informative and easy to navigate it is – thanks. I never ever thought I would have such positive feedback and people actually book me through the site without meeting me first and I think that it because you were able to capture my personality and the image I was hoping for. I received an email recently from a client which I think says it all:
"Hi Louise, Wow …. I have just looked at your website and I am 'blown away'. It is so lovely, you are truly professional".
Once again, thank you, Ivana, for your professionalism, honesty and integrity.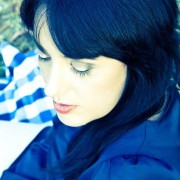 Work is flooding in from everywhere, and all thanks to Ivana Katz. Every mail starts with "I read an article in Weekend Notes … I want a family shoot" or "We need a photoshoot for a company". This just proves that people do read your articles! This is just wow.
I have already booked two shoots and I had so much traffic on my website so it has definitely helped me. I have a huge smile on my face, all thanks to you! I dont know what to say but it seems like you are the light in my life if I can put it that way. Thank you so much for helping me I will always remember you for it.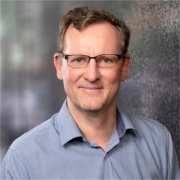 Ivana made the website development process easy. Work was completed promptly and was of the highest quality. She continues to provide ongoing advice and service that is valuable to my business.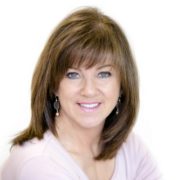 I am blown away by the amazing value add Ivana provides to small business owners to market their biz online.
Her professionalism and warm approach in assisting clients to get clear on their branding requirements enhances the experience, making it an easier process to determine what is appropriate for their business needs and target audience.
It is a pleasure to recommend her services to anyone who wants to get clear on how to market their business online.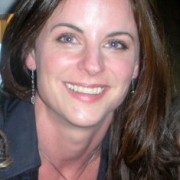 Ivana's focus is on the client at all times, going above and beyond.  She is always on the outlook for how to improve and create a better product. I am extremely happy with my website and thank Ivana for her commitment and support. It is always a pleasure working with someone who has a true passion for what they do.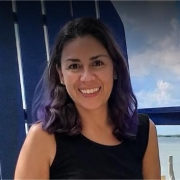 Ivana made an amazing website for me and she was always by my side to help me with the details that I wanted to change.  She created exactly what we had in mind and helped us to see the potential on different aspects on the website.
If you're thinking of hiring a Website designer, Ivana is the best option.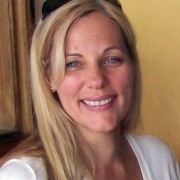 Ivana has created a website for me which I love. She listened to my list of wants and created a website which truly reflects me and my business.
She is honest, she told me exactly what would and what wouldn't work in terms of looks, functionality and overall ease of use. She always exceeded my expectations in terms of timelines, quality of work and pricing.
I can highly recommend her to anybody who is after a professional and effective website with personality.
Ivana was professional and helpful with all my questions.  She took care and time to look at my business and recommend or suggest alternatives based on what I needed.
I wouldn't hesitate to recommend her to any small business. She is also friendly, welcoming and knowledgeable, absolutely a great asset!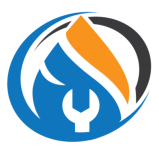 My experience with Ivana has honestly been incredible in every way. With no limits to Ivana's knowledge and professionalism, it truly made the process of creating our website empowering and an effortless experience. I extremely encourage you to use Ivana's service, as she is truly the best in the design tech business.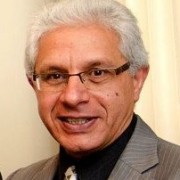 We have used the services of Websites 4 Small Business for a couple of years now and in that time we have been looked after well in all aspects.
Ivana has always been very helpful, professional and quick in responding to our needs and enquiries. We are very satisfied with their services.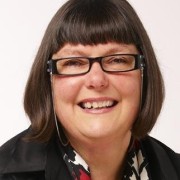 I am delighted with your design of our web site. Your design ideas have always been in line with the company look and are fresh and innovative, as well as being easy to read and understand. Your suggestions regarding adding value to the web site and on how to get the site to work harder have been invaluable.
Not only have you fulfilled our design wishes, but you have also given that oh so necessary ongoing support. I have found this to be incredibly helpful and, for a small business, financially manageable. Now, if only you could bottle your creativity, enthusiasm and efficiency …..! Thanks Ivana! I look forward to continuing to work with you!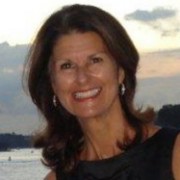 A big thank you Ivana for the professional and diligent attention you gave in refreshing my website.   It looks fabulous, is informative and it has already generated enquiries – which is a big plus!
I would have no hesitation in recommending Websites 4 Small Business to give your website that something special and professional edge.

Ivana and her team were amazing, the website is fantastic and she has gone above and beyond with support even when everything has been finalised.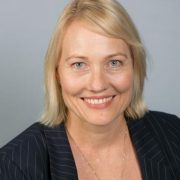 Thank you Ivana … A website built from scratch in a week. A simple, seamless process with helpful, professional advice.
I would not hesitate in recommending Websites 4 Small Business and will be relying on Ivana as my go to for all website updates.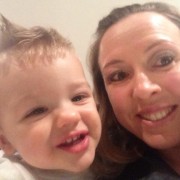 I just wanted to thank you for my website. I love it. The whole process has been so easy and stress free. I thought getting a website would be difficult and stressful but the whole process has been great. You have answered all my questions promptly and in a way I can understand. Thanks again and I will be recommending you to everyone.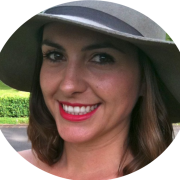 Ivana was extremely easy to work with. She made the entire process seamless from our first briefing to delivery day. I love that I can easily email her with a technical question and know that it will be answered really quickly.
I can highly recommend Ivana's services and look forward to working with her on my next website.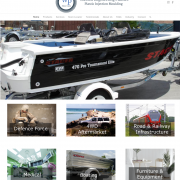 We are so grateful for your professionalism, creativity and valuable advise you extended towards us for our website. The amount of queries we have had since the new website  is up and running, as well as increased work is astounding.
Your patience is second to none as it was  very difficult here to time things with you to co-ordinate what you enthusiastically wanted to do for us.
We thank you so much for a brilliant website.
This is the second company that I am affiliated with that you have built a website for and I am just as happy as the first one you did. Your ongoing support as well as being there for all our questions was and still is very appreciated.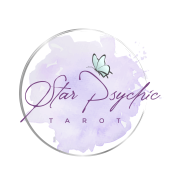 Ivana has been absolutely amazing to work with. She was able to turn my vision for my website into reality.
She is patient, attentive and thorough. She took time to find out exactly what we wanted for our website.
Ivana made the process easy, fuss free and enjoyable. I am so happy with my website and I have absolutely no hesitation in recommending Ivana from websites 4 small business. Thank you so much Ivana for your amazing work.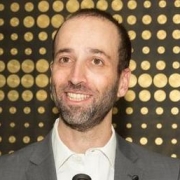 Websites 4 Small Business is a superb website developer. Ivana knows everything there is to know about building an attractive and effective website. She's also very friendly and great to work with. If you're looking for a skilful and trustworthy web developer, choose Websites 4 Small Business.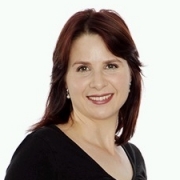 I have found dealing with Ivana really easy. She was so patient with me & my lack of computer/technical knowledge.
Even though I live in another state & have not met her she was so helpful when I spoke to her over the phone at length about what I needed for my business.
It is so good to have someone in your corner that is approachable – no call centres or different people every time.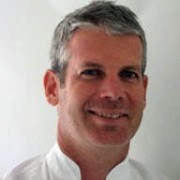 Thank you so very much for creating our web presence. From first contact you were a font of information. Your experience and advice on websites and web marketing was invaluable.
It is rare to get a service so thorough and efficient. Your service levels are A1 and I am sure will continue to be an inspiration to your clients. We are so pleased with the final product.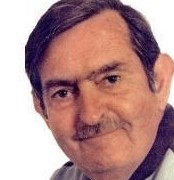 I would walk over broken glass to get the services of Websites 4 Small Business. Ivana is a person with brains and knows how to use them and impart the knowledge to others.
You will never regret for one moment any transactions you have with her. She is a most knowledgeable person and a great advocate for any Internet problem. She will impart her tremendous skills to help you achieve 120% results.
A doer and will do for you what she has done for us … To make more money the easy way from the internet.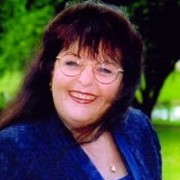 I'm absolutely stunned at what you've created… brought me near to tears… Everything looks absolutely gorgeous and blends so well with the 'cherry colours'.
You are a truly gifted lady – your creativity is something very special…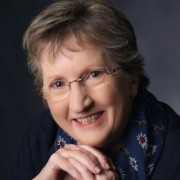 I chose Ivana and Websites 4 Small Business after seeing and being very impressed with another website for a business similar to mine, for which Websites 4 Small Business was the website designer.
I have not been disappointed with my choice! Ivana is extremely responsive to my requests in relation to updates to my website and is always helpful in suggestions to optimise my web presence and in advising on ways in which to enhance my website. The fees are extremely competitive and for me are value for my dollar. Many of my clients come to me through my website and always comment on how impressed they are with my site.
In my experience Ivana is extremely competent and very easy to work with. I have recommended Websites 4 Small Business to many of my colleagues and will continue to do so!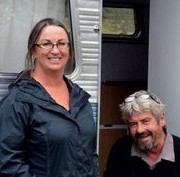 This is the second time we have used Websites 4 Small Business and we have been extremely pleased with the overall experience, as we were the first time.
Ivana is so easy to work with and was able to accommodate any request and work within our limited budget. The turnaround time of her work constantly amazes me.
It is reassuring to know that we can call on Ivana anytime and will get an immediate response and prompt action.
We highly recommend Websites 4 Small Business.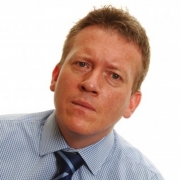 Ivana provides a fast and efficient service at reasonable rates.
Ivana is easy to deal with and just makes things happen!
Happy to recommend Ivana to any potential new customer.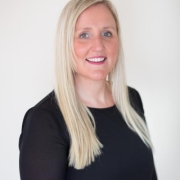 Ivana is a true professional and has helped us update our small business website. Would highly recommend.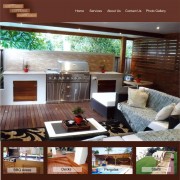 Thank you Ivana, you were an absolute pleasure to do business with and we found your work to be first class.
We admired your professionalism, punctuality in responding to e-mails and requests, your alertness, ideas and eye for detail. When we requested additional photos to be added or changed around, nothing was ever too much trouble and your updates were always forwarded to us promptly for review.
Thank you for an impressive and artistic website. We are over the moon with it. There would be no hesitation for a moment in referring and recommending you and Websites 4 small business to other businesses in the future.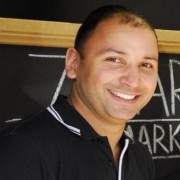 I have used Websites 4 Small Business for over 4 years now and have found them to be very dedicated, knowledgeable and professional. Ivana has always gone beyond my expectations in the service that she provides.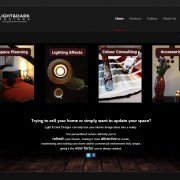 I came across Websites 4 Small Business in an article on small businesses and not being savvy in the area of web design and marketing I contacted Ivana.
Ivana has a well established background in IT and helped me not just with setting up my website but with some brilliant tips on marketing my business on line too and the support her experience brings has been very reassuring. I highly recommend  Websites 4 Small Business to everyone who wants to start up a new business online.
Ivana not only knows her stuff but is also a great support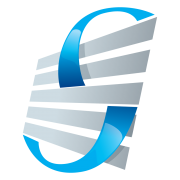 We are delighted with the website that Websites 4 Small Business created.  We were overwhelmed with the thought of doing it ourselves and thanks to the professionalism from Ivana our website is up and running.
Your company's experience  and understanding made the whole process easy for us. Will definitely recommend you. Many thanks again for all your hard work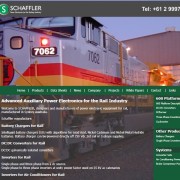 Ivana you have brought my company up in the international world with our website design. We are in the railway business and we are selling worldwide. You have made my company look like a large corporate organisation without saying so.
Our exports are to USA, Southeast Asia, China, Middle East, Egypt and a result of your development of our website we are about to sign a significant contract with India for Indian Railways, the largest rail network in the world. I highly recommend your services.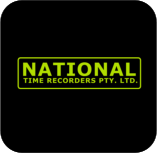 Thankyou Ivana for developing a fantastic web site for us.  Found your services very professional, your team understanding & easy to work with.  Our site is outstanding & beyond our expectations, highly recommend.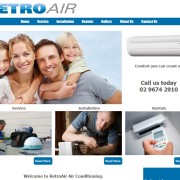 I recently had the pleasure of working with Ivana Katz from Websites 4 Small Business on the development of my company website. From my initial inquiries regarding the creation of a website through to the website going live, Ivana has been incredibly supportive and professional. Thanks to Ivana's step-by-step guidance, the process for developing my website was made very simple and any questions I had were promptly answered. I would happily recommend Ivana and Websites 4 Small Business to any small business in need of a professional and affordable website design company.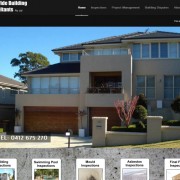 A brief note to say thank you  to you and the staff at Websites 4 Small Business, for the help and advice offered to me during the recent upgrade of my company's web site. The whole process was simple and trouble-free allowing me to concentrate on running my business whilst you and your staff went on with creating a professional image for my Building Consultancy firm.
I have asked friends, colleagues and associates to look at our new website and all the feedback has been nothing but positive. Thanks for the excellent service and your competitive rates and I look forward to working with you on an ongoing basis for years to come.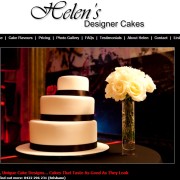 It looks FABULOUS – I AM REALLY EXCITED. You have done a fabulous job.You have explained everything so well to me from the beginning and have given me the confidence to 'go ahead' with this website. I have been thinking of getting a website for more than 12months. Even though you live in another state that did not affect your customer service.
Thank you so much Ivana with helping me create MY website. It is truly unique and it is ME.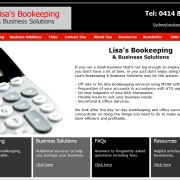 I'm very pleased with my new website and the positive feedback I've had. Ivana makes something that is daunting very easy to do. She guides you every step of the way with great ideas and suggestions to create a website tailored to your business.
I also like the fact that I can update my website as my business grows and changes, and I know that I will get a quick response and continual support. I would highly recommend Ivana to anyone who wants to create a new website or needs some advice on how to promote and advertise their business.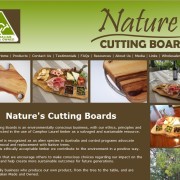 Thankyou so much for everything. It has been such a wonderful experience working with you and you made it seem so easy and straight forward- a big thing for someone like us with very little computer experience.
We are so happy with the end result and have received fantastic feedback saying how easy it is to navigate and read, which is exactly what we wanted.
Your professionalism and personal service has just blown us away, we didn't think there were many people left out there like ourselves who truly value and practise that.
We can't recommend you highly enough and will be sending referrals your way any chance we get. THANK YOU!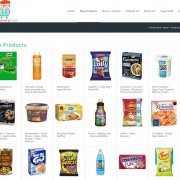 I just wanted to document our immense pleasure and success that we have had by having our website (and associated services) set up by Ivana at Websites 4 Small Business.
After a lot of angst deciding on who to enlist, and coming across a lot of 'not so good' website builders during the decision to enter the unknown world of having a website set up we finally came across Ivana.
As the supplier of the service in building our website and dealing with us (we knew what we wanted but didn't know how to achieve it!), Ivana showed the ultimate professionalism of listening to what we wanted to achieve with patience and knowledge.
No question was too hard, and no request was rejected, rather Ivana took the time to understand our aims and then guided us with her unwavering knowledge and determination to deliver the desired result – and she certainly did that.
We take great pleasure in recommending Ivana – Websites 4 Small Business – unconditionally, and invite anyone who is considering building a website to contact us should you like any further information as to our ongoing experience in having Ivana as our website builder.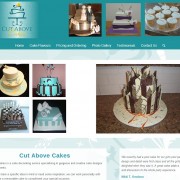 I had been doing a lot of mucking around trying to get my website up and running and finally found Websites 4 Small Business.
Ivana provided lots of information without bombarding me with technical stuff, had some great ideas and made the whole process so quick and simple. I'm really happy with my site and wish I had found her a lot sooner!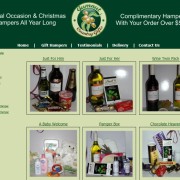 Ivana helped me with my website 12 months ago. Nothing was a problem and everything was up and running without a delay. The website had everything it needed.
Thank you for all your help. I am very pleased with the results.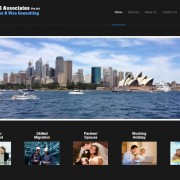 A big thank you Ivana for your professional service and patience.  Having someone that could explain everything so I could understand really made it less stressful.
Not only did you provide me with a functional website at the end of it but were able to provide me with further helpful information. Much appreciated and once again thank you!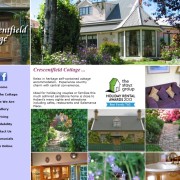 Thanks very much. The website seems to be going very well and we have great feedback from others regarding the site so far.
Thank you very much for being patient through the many emails we have exchanged over the past weeks and explaining everything so clearly to us.
It has been a very time consuming process setting up the cottage ready for our guests and it has been a relief to know the website is in such capable hands.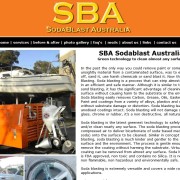 Thank you for all of the work you have done and can I just say how happy I am with how it all turned out. No doubt I will make changes as time goes by but I think it looks very professional without being cluttered. I certainly appreciate the work you have done and your patience with me.
I would highly recommend you to anyone looking for web design, you have been a great help and I appreciate all the work you have done, thank you very much… Just thought you would also like to know I have been contacted by quite a number of blasting companies in both the US and UK and they have all remarked on my website and have stated it's one of the best blasting websites they have seen.
To be honest I think it's a huge credit to you Ivana, it's not often people from the US are impressed by anyone other than there own so you should feel quite proud of yourself and I thank you again for all the effort you put in and the help you gave me setting up and designing the website.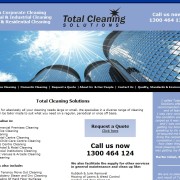 The thing that impressed me the most about Websites 4 Small Business was the speed and efficiency in which everything I asked for was done. Asking for what you want and when with a lot of other businesses I have dealt with, is like talking to a brick wall. Not the case with Websites 4 Small Business.
It's as though they already knew what I wanted in a website without me even asking. I suppose this comes down to their vast expertise in their field. Highly recommend.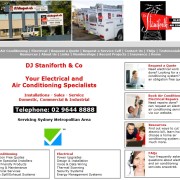 As a medium sized company with four distinct separate divisions, we required a website that was both easy to navigate and informative.  Having no experience at all in website design, we kept putting our website on the back burner.
We eventually contacted Ivana from Websites 4 Small Business and it was clear from our very first phone contact that Ivana was the person for the job. Ivana met with us and discussed our requirements, bringing many ideas to the table.
Ivana's approach was most professional and very helpful. Ivana turned what we thought was going to be an arduous task into an easy one. The website went from a concept to a finished product smoothly and quickly.
I would have no hesitation in recommending Ivana for any sized company looking to develop and maintain a website.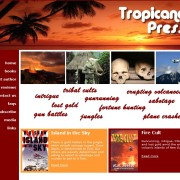 Amazing what you have done with the website despite my long delays and lack of IT knowledge! You have a rare talent and a unique insight into your customers needs to be able to produce such excellent results.
I am so glad I decided to go with your service and as with my rental apartment business, it only proves you have to pay the right people to achieve top results! The site is 95% complete but I am 150% impressed.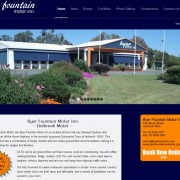 I have used Ivana to create and recently update my motel's website. She delivered. I have found her to be easy for a non technical person to work with, always ready to go the extra mile to explain the ins and outs of the site's design and functionality. I would happily recommend her services to anyone looking for a simple cost effective website solution.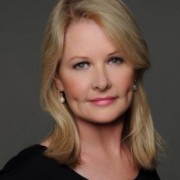 Must give a big thankyou to Ivana for coming up with the design and layout of the website.  Her patience during the process when dealing with Hamish changing his mind every 60 seconds was wonderful!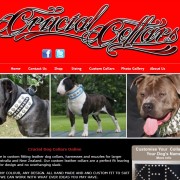 Thanks for all your help Ivana.  You are easy to work with and come across very genuine and trustworthy. Feel very blessed that we went with you for the website.