As featured in

Helping You Wherever You Are In The Online Journey
With over 18 years of website design experience, we know that no two clients are alike and we tailor our service to your needs.
Whether you need a lot of hand holding or just a little, we can help you if …

You Feel Overwhelmed by The Website Design Process
Believe it or not, this is the majority of our clients!
If you are unsure where to start and what to do, don't worry, we take you through the process step by step so you never feel overwhelmed or worried.
And when the website is completed, we can manage the updates for you or we can teach you how to update it yourself.


You Want to Be Able to Update The Website Yourself
If you are unsure how to design a website from scratch, but would like to be able to update it, then we have great news for you.
Your website will be designed with a simple to use theme, so that you can easily update it when it's completed.
We will provide you instructions and if you need one-on-one WordPress website training, we can do that too!


You Want to Have Creative Control
If you want to design the website yourself, but need some of the techy bits taken care of, such as installing WordPress, uploading the theme or setting up eCommerce, then we can also help.
We can provide website design coaching and lots of resources to ensure your website totally rocks!
Want to see what the website design process involves?  Check our this Website Design Checklist.

Website Design and Development
Imagine 14 days from today you could have your own high converting website.  A website that will open new possibilities for your business.
Stop wasting time procrastinating and trying to figure out how it all works.  Instead, concentrate on what you do best and we will do what we're good at – creating awesome websites!
What you can expect from us
Website Audit
If your website was an employee, would you fire it?
In a recent survey, we found that 98% of business owners are not happy with how their website performs!
If you are one of those 98% and would like an audit of your website, let us review it for you.
We will make practical suggestions for improvements which can be made to your current website.

Logo Design
A good logo is important for a successful business, especially if you are in a competitive industry. And let's face it who isn't these days. You are not only competing with local businesses but often with overseas ones as well.
Some of the reasons your business needs a professional logo include:
1. Make a great first impression
2. Attract new customers
3. Stand out from your competition
4. Portray a professional image
5. Let your customers know what your business is about
6. Help customers to remember you
Our graphic designers will create a custom business logo that represents your company.

Meet Ivana Katz, Your Online Co-pilot …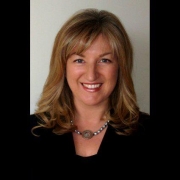 In a single word, Ivana is incredible. She makes the process of creating a website, a truly empowering and effortless experience.
There is no limit to Ivana's knowledge and professionalism.
Not only is she keen to share her expansive insights with her clients but her greatest superpower is her ability to ditch the "tech talk" and make complex processes easy to understand.
I highly recommend Ivana's services. She is one of a kind.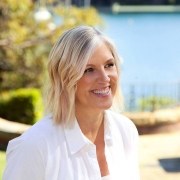 Ivana took me from tech overwhelm to a simple, beautiful website!
If you're looking for a website that won't cost you your family home, but you don't want to compromise on quality or experience…you'll be lucky to find Ivana.
From first contact right through to our final result, she was a delight to work with and my website is just perfect. And as one of the cornerstones of my business, I feel blessed to have been able to work with someone I could 100% trust.
She's a rare find
Some of Our Awesome Clients …
Free Website Design & Marketing Tutorials