How to Back Up WordPress Using CPANEL
It is important that you regularly back up your WordPress website, especially if you are making frequent changes to your site.  Although your hosting company does regular back ups, occasionally things can go wrong with technology or your webhosting account can get hacked and your website could be lost if you don't have a backup.
1. Login to your CPANEL.  (CPANEL is your webhosting account, not WordPress Back end).  Generally the hosting panel URL will be something like this:
www.yourdomain.com.au:2082
Username and password as provided.
2.  When you are logged in, you will arrive at a screen that looks like this: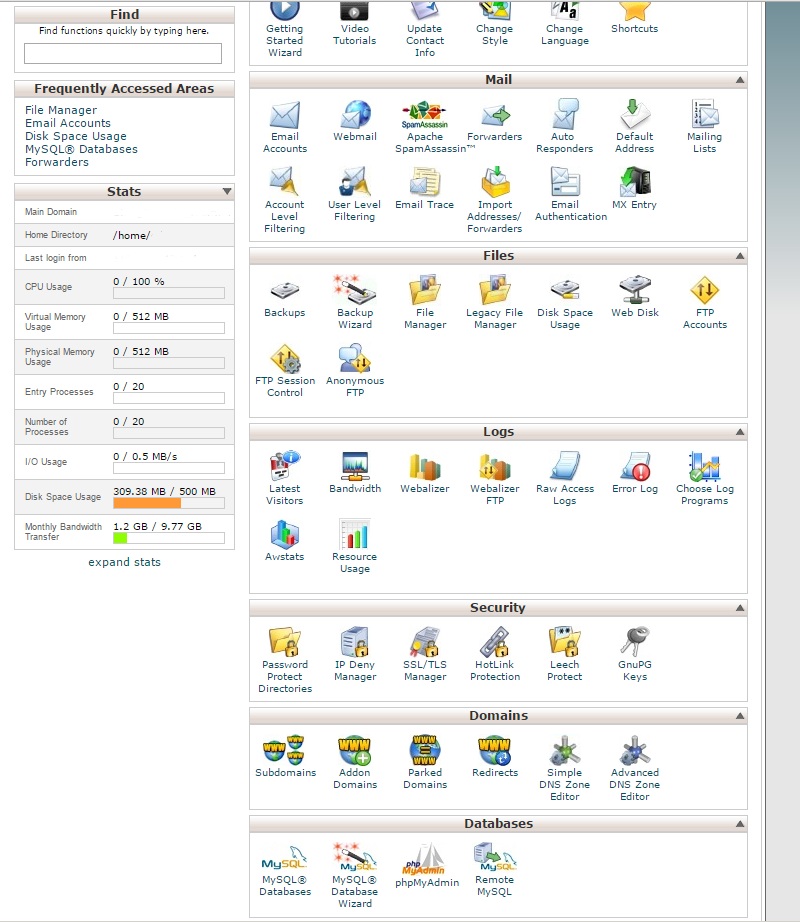 3. Go to the section which says "Files"
4. Within the "Files" window you will see a link to "Backups".
5. Click on "Backups"
6. This will open the backups window and give you two options.
Full Backup and Partial Backups (as per screen shot below).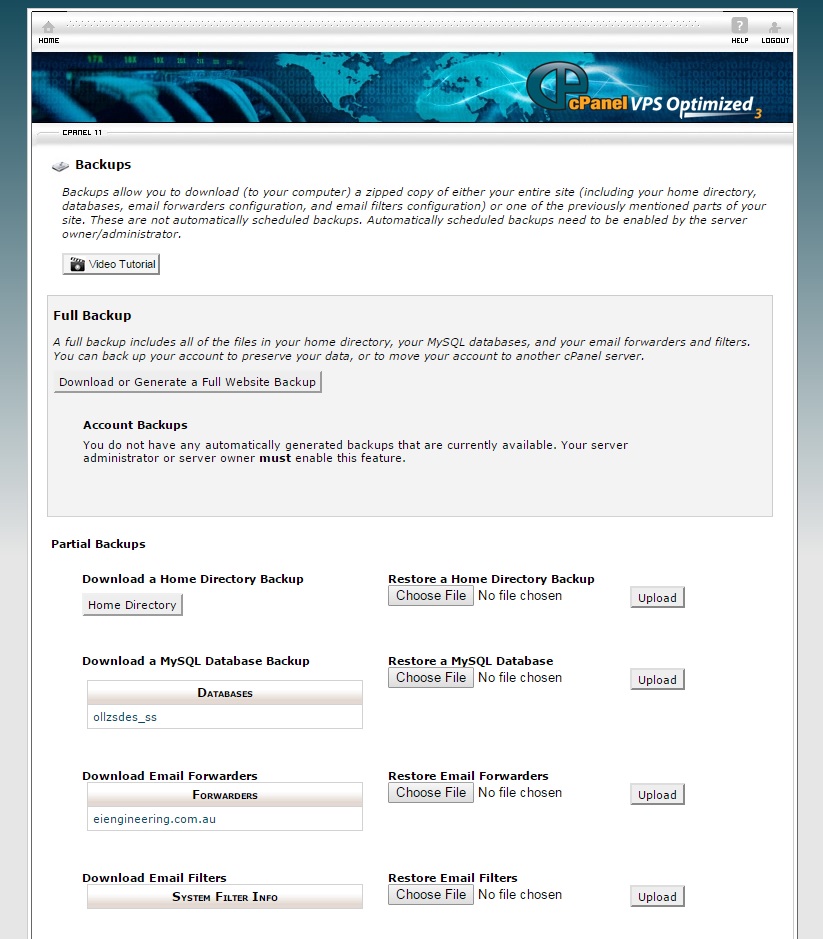 7. NOTE: Do NOT download a full backup, as this is used for moving your account to another server.
Go to Partial Backups
Click on the button "Home Directory"
This will start downloading your website files.
Then click on the database name, under the heading "Download a MySQL Database Backup
This will start downloading your database files.
Please note you must back up not only your files, but also your database.  
Both your files Home Directory and Database will be most likely placed in your "Downloads" folder, unless you have a different set up on your computer.