Website Design For Marriage Celebrants
Marriage Celebrants have a unique set of marketing needs.  As an overview, here is what you need in order to create a successful and sustainable business as a Marriage Celebrant.
You need to communicate what differentiates you from the rest of the market
You need to understand the market segments you will specialize in serving.
You need to create a unique message that explains your approach and how it serves your selected market segments.
You need to have a well-designed website that explains your unique message about how you serve your target market. The site needs to contain a great deal of information on how you satisfy your clients' needs, in a way that is easy to navigate, and that encourages potential clients to contact you for more information.  Think of your website as your Online Sales Representative.
You need a professionally designed logo that reflects your unique approach to serving your market, as well as reflecting the target market itself.
You need a traffic strategy that will find those people in your market segment, and attract them to your website to learn about your offerings.
That is just a brief overview, but it's a great introduction to the actual services that we make available to you.
Domain Name Registration
Your domain name is like a street address – it is what directs people to you on the internet.  We will find the perfect domain name for you and register it.
Already have a domain name?  No problem, we can point it to our servers.
Website Design
Your website needs to include ALL the information about you and your services that a client would require in order to make a decision to work with you. That site needs to be designed so that it provides a logical progression from one topic to the next, ending with a call to action that will spur your clients to work with you.
Our website designers will design your website in a way that makes it the perfect online representation of who you are and what you do.  But we don't stop just there – we show you how to update it or we can continue updating it for you.
Logo Design
Our graphic designers will help create a logo that is a perfect reflection of you, your service, and so it communicates that clearly to your target market!
What Our Customers Are Saying

I just wanted to say thank you for again building my new website, it looks fabulous and reflects my style totally.  Thank you also for listening to my requests and not giving up until I was happy with the end result.
As always you are a pleasure to work with and your  knowledge and skill, not to mention your patience is unquestionable.  I would happily recommend you to anyone seeking help with web design.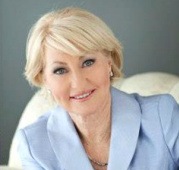 The ease of getting a website and making it effective was probably the thing that impressed me most. Lots of people comment on the way it has been presented and how easy it is to get around. Knowing I can update, change, delete or add information with little or no fuss is a big plus.
Even though I haven't as yet used any of the tools to improve my business just having that information and option to do more with is great. Your continual personal interest making sure I get the most out of my website is fantastic.