30 Days of Social Media Content Calendar
If you have struggled with what to share with your social networks, here is a 30 Days of Social Media Content Calendar to make your posts ATTRACT extra attention, likes, follows and ultimately new customers.
You can share this calendar with your business associates, fellow entrepreneurs and your social networks by simply clicking on one of the social media share buttons at the bottom of the page.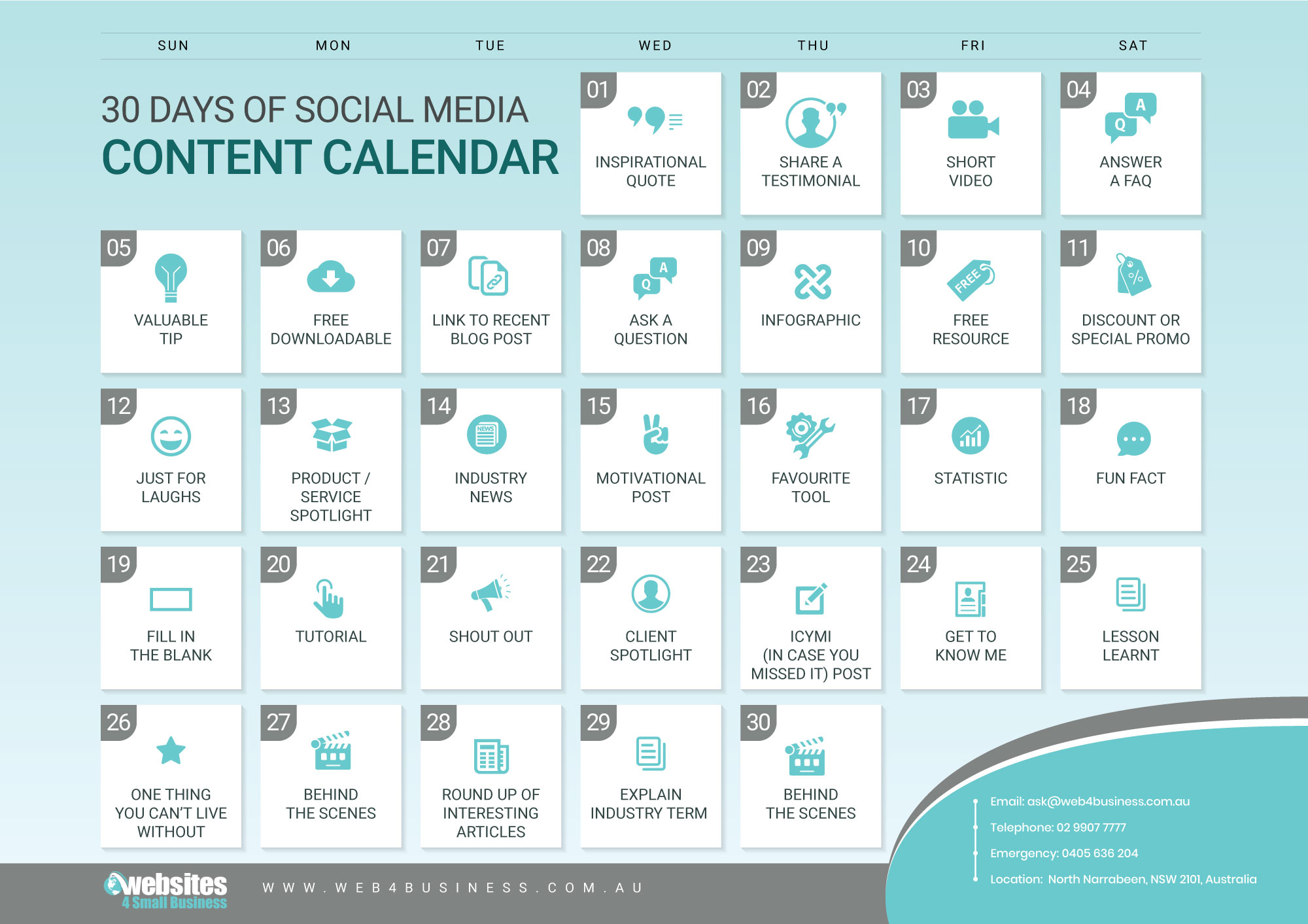 Click on the image to enlarge the calendar
To save the calendar, simply right click and choose "Save As"
Don't forget to share it with your social and business networks by clicking on the social media sharing buttons below.