5 of the Hottest Home Office Furniture & Fitout Trends for 2016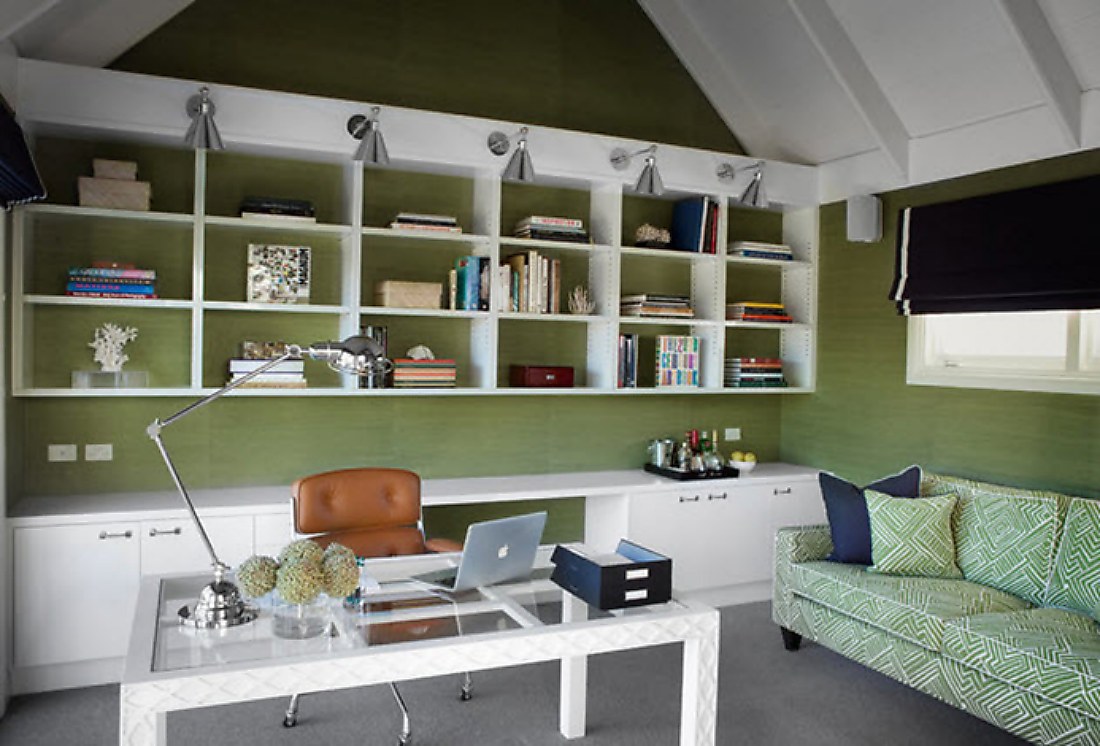 Just because you've decided to set up business at home, it doesn't mean to say you need to jeopardise on quality and space. Creating the right work environment – no matter where you're working from, allows room for productivity and inspiration.  You want a space that excites you and stimulates you whilst still remaining practical too.
As more employees call home 'the office', whether they're working for themselves or others, the need for this workspace is constantly evolving. In fact, the home office has become on par with the kitchen and dining room when it comes to home building and design pushing the space in the top three of importance.  So how do you create the best workspace for your needs and lifestyle? Here's some of the hottest trends to provoke efficiency and encouragement.
1. Multipurpose Spaces
Space is usually permitting when you're setting up at home so be smart about how you use what you have. Multipurpose spaces and multilayered trends are big for 2016 because they are space conscious whilst still allowing productivity. Use your wall space to build layers of shelving and organisation and create a space that doesn't just need to be defined in one area to help mix up your work routine.
Work bars will boom in popularity for the New Year to establish a space that can be open to the kitchen. It'll allow parents and children to work together in a multipurpose space. To keep a defined balance between your work and lifestyle though, it's advised to still have a separate room for your workspace for those times to completely disconnect from distraction. Extendable tables, multipurpose spaces that emphasise new technology and standing home office desks will all be popular for 2016 as they allow the worker to adapt to various options.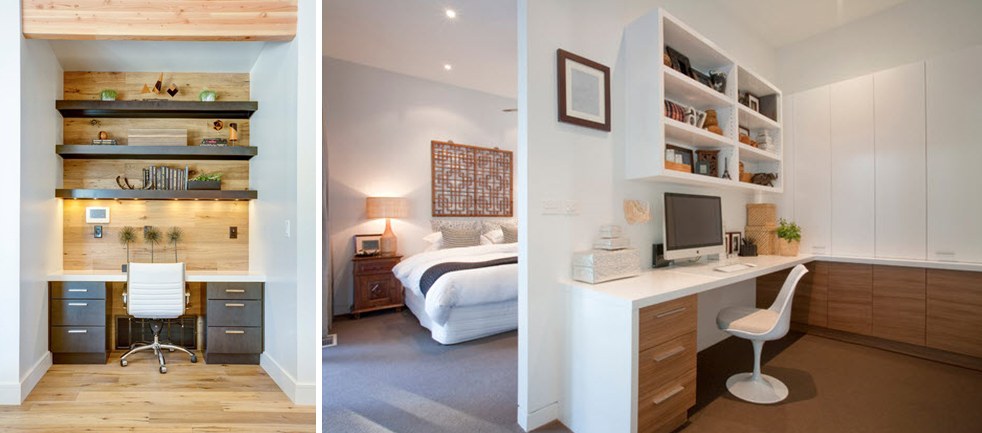 2. Colour and Material Trends
The use of colour and texture in your workspace can make or break the way you get things done. Bright and juicy colours to motivate work are a big trend, blended with various materials to add a fresh feel to the area. Before you begin to incorporate the right colour theme for your work and lifestyle needs, familiarise yourself with how colour impacts productivity. Depending on the type of work you do and the goals you want to achieve will determine which shades are best.
Metal alloys, eco-friendly products, wood and natural stone are all trendy materials to use in the home office space for 2016. Natural and sustainable materials help to achieve a 'green' rating in the office and because of their design flexibility have grown in popularity. Getting back to nature can boost productivity in workspace so make sure you incorporate plants and greenery around the office too.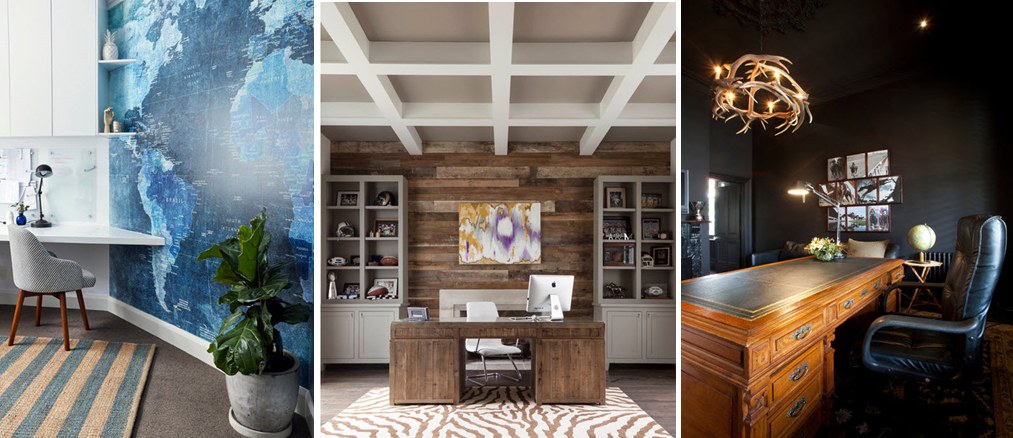 3. Longevity plus Style
Whilst aesthetics are essential for office interior design, you want to invest in home office furniture that'll last the distance. Opt for lightweight furniture, as this is a practical trend in decorating and invest in pieces that are convenient, easily moveable and modern.
No productive worker wants to sit down at a desk that feels cheap – you'll be amazed at how quality items can make a huge difference in the work you're doing. Organically modern furniture will be a huge trend for 2016 and still be stylish for years to come so tap into this movement.
4. Making Health a Priority
Overall health plays a big role in how productive you are at work. As trends develop to allow your mind and body health to be a priority in the workplace, furniture and fitouts have adapted to this need. Comfort is key to a healthy mind and body – especially in a home office and will help to boost productivity levels too. Create emotional and physical comfort in the office with an organised space and the right pieces of equipment.
Height-adjustable workstations will take over office fitout and furniture trends in 2016. According to a few studies, 80% of workers experience less discomfort using a desk that allows the option to sit or stand. Working in a 'fixed' environment can lead to reduced levels of productivity but when the desk is adjusted accordingly or changed depending on how you feel, there's a significant decrease in neck and back issues as well as reduced eye strain. This can contribute to the health of your mind and body immensely.
5. Less is More
Because you're usually dealing with minimum space in a home office environment, tidiness and organisation is key. Opt for minimal space that's smart, motivating and not cluttered as neatness is increasingly at the centre of home office design. Use technology solutions that are mobile or don't take up too much space and go wireless where possible.
If you need to keep archived files or product samples, try and find a storage space away from your home office to avoid clutter. You can store them away in the back shed or an unused room or loft area but if you don't need it in your space, move it. Smart purchases and multipurpose spaces will ensure your home office is organised and promote a better place to work without all the clutter.
—————-
Author Bio
This article is written by Jon Craddock at Interia Systems – the go to place for quality at-home office furniture and office fitout options with over 30 years' experience in Perth, Western Australia.